pcn.cockpit ®
The PCN/PDN management system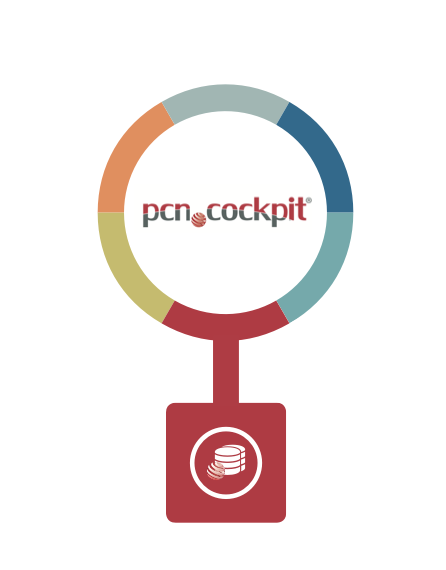 Product info
pcn.cockpit allows you to digitize the entire chain of product changes and discontinuations. There are no media gaps (such as email -> filing -> Excel*), all PCNs/PDNs are in the same format in one place and can be viewed by all parties involved at any time.
Our customers often talk about a reduction in the time and effort spent on PCN management of up to 90%!
Duplicates, errors and overlooking things are a thing of the past.
Matching of components with all PCNs/PDNs in the pcn.global database or data entered locally thanks to smartPCN and the algorithms in the pcn.cockpit
Forwarding of all your incoming PCNs/PDNs to us. Free conversion into the smartPCN format, not only for electronic components, notifications or materials
You receive all your PCNs/PDNs as smartPCN centrally via the pcn.cockpit, even if there are no direct matches with your master data
Automated and daily reconciliation of the product and change categories relevant to you
You are always up to date on which components and assemblies are affected
PCNs/PDNs are reopened when components are added to your bills of material affected by these PCNs/PDNs
Creation of analysis and/or action workflows on the affected assemblies, modules and products; recipients are notified by email
Planning and automated monitoring of all workflows and the resulting tasks
Full-text search for any components, processes or terms, including the key data of the pcn.global database
Creation of various reports and their export to Excel*
Generation of separate smartPCNs for proprietary products if applicable.
*Excel is a product of Microsoft
Every day, pcn.cockpit compares the part numbers provided by you with the corresponding manufacturer number and manufacturer names and checks for matches in the global database.
The number of part numbers to be checked is irrelevant, because the matching is done in your local system and no data leaves your premises. This guarantees an exceptionally high level of safety, speed and flexibility. Detailed information can be found in the documentation.
User interface pcn.cockpit
---