lcm.cockpit ®
Life Cycle Management


Product info
Life cycle management is a key component of proactive obsolescence management. How long do you want to manufacture or use a product for? How long have the components been on the market for? When does the risk of discontinuation increase? How does this affect your products? What measures do you take when and how?
These questions are answered by lcm.cockpit, a unique tool that is based on the Life Cycle Index and was developed by a leading manufacturer in the rail industry.
Define, calculate, and plan the life cycle of components and products using a variety of methods.
Evaluate the aggregated lifecycle status of all components of a product.
Import from external web services the predicted life cycles of components from your bill of material.*
*This requires an external license and component data transfer for third-party websites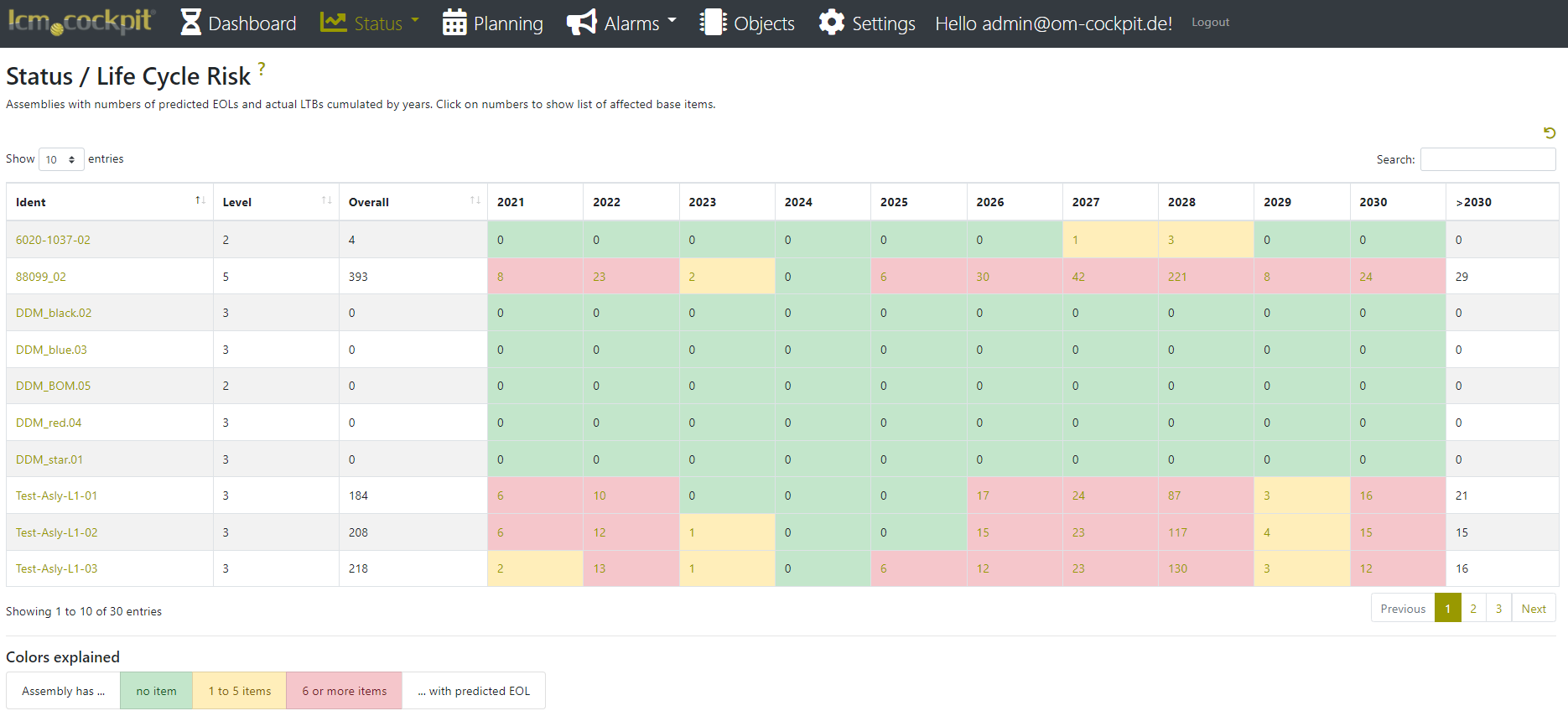 User Interface/ evaluations lcm.cockpit
Aggregation of component lifecycle data to product lifecycle.
Definition of lifecycle warning levels and initiation of proactive measures.
Automatically update lifecycle forecasts with automated data import from external web services*.
Use predefined reports and informative charts to monitor lifecycle risks and risks in general or for selected components/products.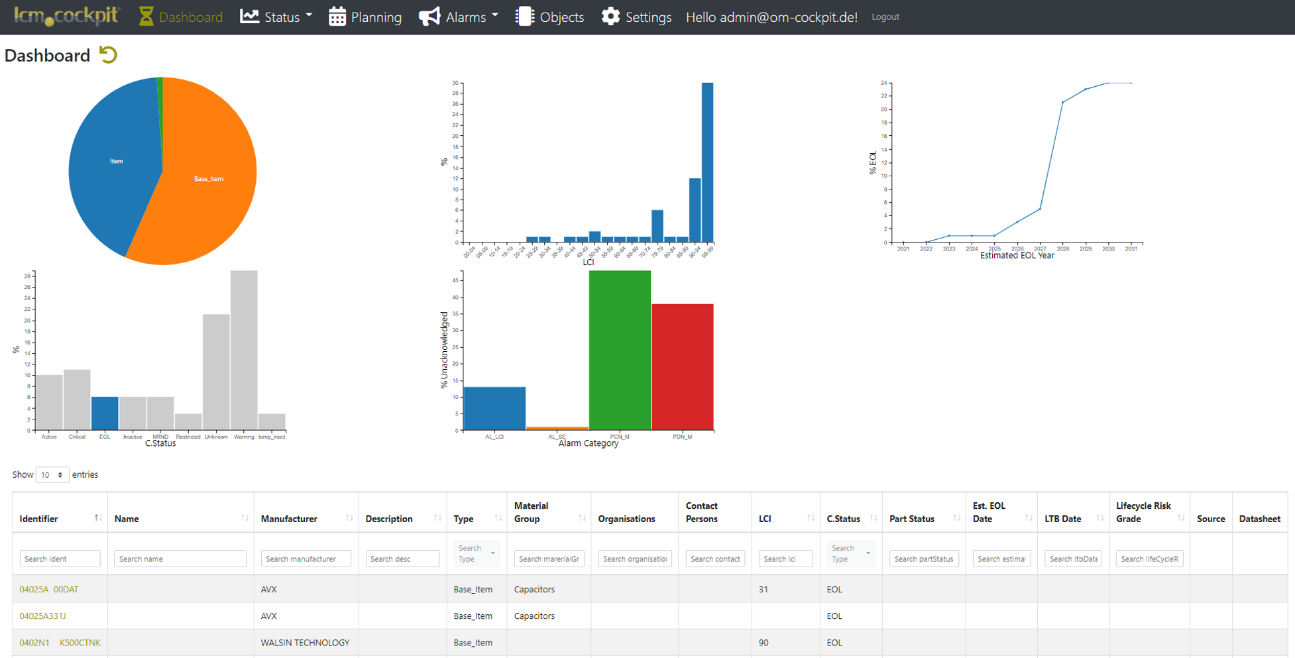 User interface/evaluations lcm.cockpit